Decatur County Board of Education
This site is dedicated to bring you more up to date information on Employee Benefits available to you as an employee of the Decatur County Schools. The site works along with our other site at www.dcboebenefits.com to assist you with Coverage Benefits, Forms, Applications and information about employee benefits.
Please find below a list of Benefit Representatives that may assist you with your Employee Benefits.
Benefit Reprentatives
Eve Stubbs – Employee Benefits
Charlotte Howard – Human Resources
John Wooden – Human Resources
George E Daniel Jr – Agent ( Life, AD&D, Disability & Dental )
Steve Elrod – Agent ( Cancer, FSA, Cafteria Plan )
Decatur County Schools – Employee Benefits
Employee Benefit Elections
Benefit Contacts
Eve Stubbs – DCBOE Benefit Coordinator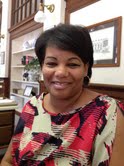 George E Daniel Jr, CIC, CPIA – DCBOE Agent

Steve Elrod – DCBOE Agent

Employee Benefits
The Board of Education has been selective in choosing only the best type of plans for your consideration. These plans have been reviewed and approved for your selection as a new employee and as an employee during open enrollment.
Please see us during orientation and open enrollment for more information on the benefits made available to you.